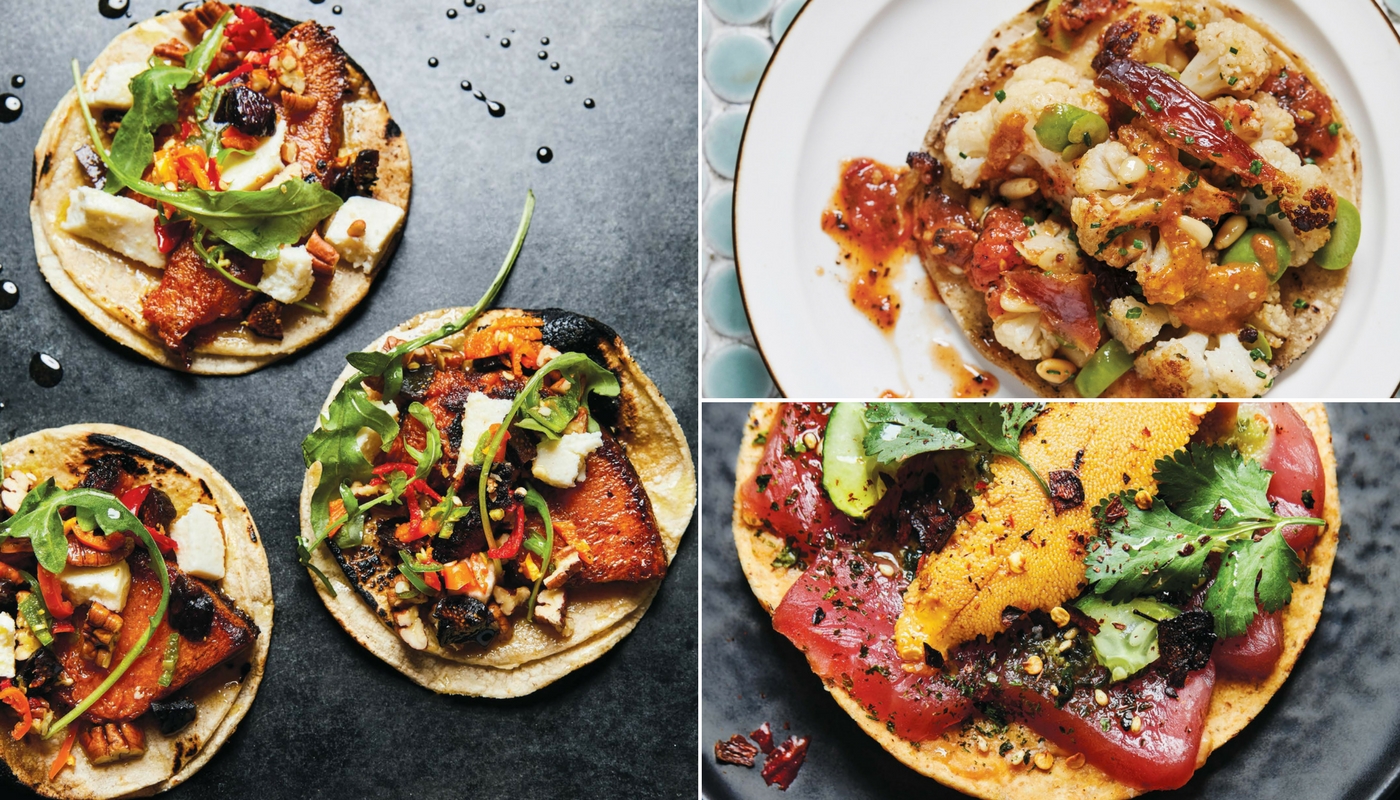 Co-created by NuRoots Community Members
Fiesta of Bites is a fully catered taco dinner by L.A.'s premiere taco chef Wes Avila at his famed Guerrilla Tacos! Each of the bites on the menu will open up a conversation that weaves together the themes and history of tacos with the themes and history of Hanukkah — and Latin and Jewish cultures as a whole.
Not only are some taco ingredients (like potatoes) and cooking techniques (like frying) reminiscent of Hanukkah, but the overall tradition of tacos draws parallels, too. Tacos are all about resilience: a little rolled tortilla born from the silver mines of 18th-century Mexico is now a worldwide phenomenon. And so it's fitting that on Hanukkah, the story of a great miracle, we'll reflect on how tacos have the ability to bring people together in celebration.
For questions about this experience, contact cerifkin@gmail.com.